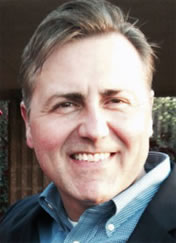 302.683.8701
Email Thomas Ross
Thomas S. Ross
Thomas S. Ross is a government relations professional with extensive experience in banking, project finance, M&A, and public service. In addition to his considerable political, campaign, and communications experience, he has launched several successful small businesses, most of which have centered on finance and real estate.
While in the corporate world, Mr. Ross led a cross division process review of delinquent account treatment while at First USA Bank that resulted in $20 million in annual savings. He also served on the M&A team that identified and evaluated potential acquisition targets. As Manager of Business Analysis at Household International, Mr. Ross oversaw the integration of a $3 billion credit card portfolio into Household's processing system, and was responsible for all marketing and credit performance analytics for the GM Card, Household, Beneficial, and Union Privilege credit card portfolios.
Previously, Mr. Ross served as a Managing Director at Lexden Capital. In this role, he focused on project finance and used his extensive network of contacts to coordinate debt and equity for major development and complex refinance projects. His diverse background is the foundation of a creative approach to building the capital stack and meeting his clients' goals.
Mr. Ross was twice unanimously elected Delaware Republican State Chairman and was appointed to the Ethics Committee of the Republican National Committee by then Chairman Michael Steele. While serving on the RNC, Mr. Ross was instrumental in the successful campaign of the former RNC Chairman Reince Priebus.
Mr. Ross has appeared as a round table guest on ABC's This Week, and has been interviewed by numerous media outlets including Fox News, ABC's World News Tonight, NBC, and National Public Radio. Frequently sought for his opinion, Mr. Ross has been quoted in The New York Times, The Washington Post, The Wall Street Journal, and The Economist. Renowned Washington Post columnist, E.J. Dionne, said of one of Mr. Ross' statements, "That, so far, is my favorite line of this election season."
Other Affiliations
St Patrick's Society Board Member, Raising funds for St. Patrick's Senior Center
Former New Castle County Republican Chairman
Former Wilmington City Republican Chairman
Father James Trainer Scholarship Fund, Raising funds for scholarships for Wilmington children to attend Catholic high schools in Delaware
Youth Sports Coach for Little League Baseball and YMCA Flag Football within the City of Wilmington
In addition, Mr. Ross is a member of numerous elected official's campaign finance committees